The Woman's Connection--A TV Appearance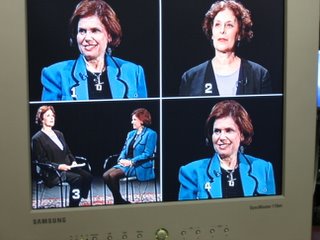 This is a Ron Gold blog:
Last night Carol taped an appearance on The Woman's Connection, a cable TV show which reaches a potential audience of over a million viewers. Whoever does tune in when the show airs in February will see Carol at her best. In my humble, if slanted opinion Carol was informative, energetic, witty and, of course, lovely.
During the half-hour interview moderated by Barrie-Louise Switzen, viewers heard some of Carol's proven secrets of relationship building, observation, inquiry...and The Super Theory of Relate-tivity.
Hey! If you're reading our blogs...let us know! Do you have any news you'd like to share?...let us know!
Thanks.
Ron